Out now - The Poison Bottle
​
There's no antidote to the malignant craving for power and wealth.
Landry Carran should know better than to get involved in yet another murder mystery, but it was hardly his fault that someone dumped a dead body on the doorstep of Treasure Trove Antiques. He can't resist recruiting his friends to help him play detective.
Meanwhile, Landry's partner and Dom, Gage Roskham is doing real detective work that proves hazardous to his health and brings with it the assistance of an annoying Englishman who Gage believes should be behind bars.
The case twists and turns across Seattle's antique trade and the bodies multiply. As clues are solved, it becomes apparent that those closest to Gage are in grave danger. He'll need to control his errant sub, deal with the most irritating Brit ever born and solve the case if he wants to prevent more death.
​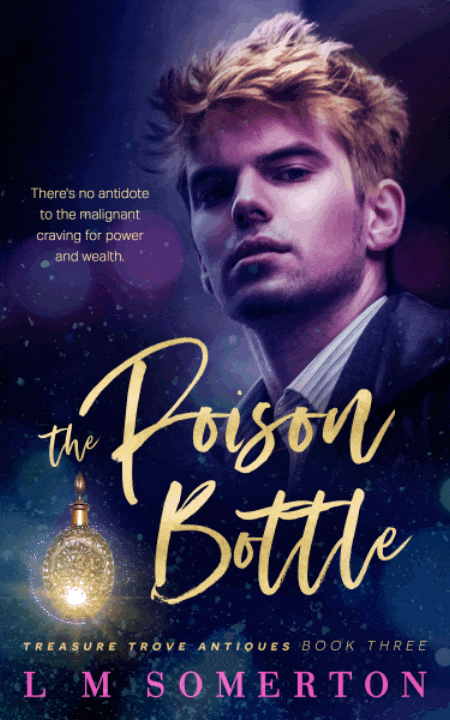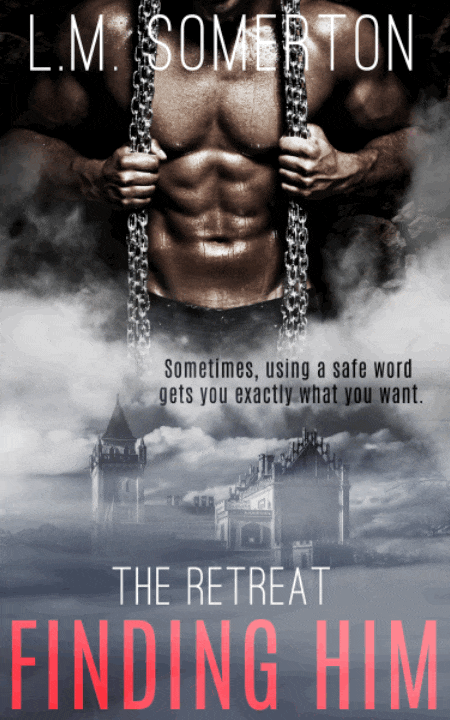 Out now - Finding Him
Sometimes, using a safe word gets you exactly what you want.
Canadian Zac Denman is young, rich and submissive. He's also a kidnap risk who's grown up in the shadow of bodyguards and security precautions. All he wants is to work out what kind of submissive he is in a safe environment and thanks to his very understanding father, he's getting the chance to do exactly that. The Retreat in England is safe, discrete and willing to provide a selection of Doms for Zac to play with – a great way of discovering what he is, and isn't, into.
Dale Gastrell is a friend of The Retreat's owner, a member of the Underground BDSM club and a soldier turned landscape gardener thanks to an inconvenient bullet. Two weeks providing covert protection to a wealthy client who won't even know he's there seems like a perfect break from city life.
But life is never simple and when Dale and Zac are thrown together, Dale has to fight his attraction. Zac is from a whole different world of wealth and privilege, he's not for the likes of Dale who has to watch as Doms arrive at The Retreat to give Zac a taste of submission.
Excited and nervous, Zac tries to make the most of all The Retreat has to offer but he can't get a certain gardener out of his head. Dale is sending mixed signals which Zac is too inexperienced to interpret. The Retreat's dungeon proves to be overwhelming, but will Zac find the courage to use his safe word to get what he wants?
​
Welcome to the website of award-winning author L M Somerton. LM writes MM fiction in contemporary and paranormal settings , often with light BDSM themes. Join her newsletter or have a browse for the latest updates on LM's upcoming releases, back catalogue and news.